VANCOUVER, B.C. BUSINESS & TECHNOLOGY LAWYERS
SORÈL LEINBURD,
B.A., LL.B.
"With almost 30 years of experience, Sorèl practises in corporate, business, and technology law offering seasoned advice & expertise in those fields." (quote from
https://leinburd.com
2018.01.31)
Sorèl's practice focuses on corporate & commercial law, information technology ("IT"), intellectual property ("IP") law.

Sorèl's IT experience includes computer software development agreements, technology licensing, a range of internet and e-commerce agreements (see https://leinburd.com/bc-law-practice/#biz_internet, distribution and representative agreements, confidentiality agreements, employment and consulting agreements. His IP experience covers trademarks, trade secrets and copyright matters.

On the corporate and commercial side, Sorèl's experience includes company formation, shareholders and partnership agreements, sales and acquisitions of businesses, financing, commercial leasing, incorporate restructuring transactions, and a broad range of business contracts.

Sorèl's clients include small and medium-size businesses and entrepreneurs at all stages of development including start-ups and growth companies. Representative clients and their scope of activities include software and hardware development, technology development & manufacturing, technology marketing, food, clothing & product manufacturing, commercial real estate holding companies, and professionals including medical doctors, dentists, architects and lawyers. Sorèl is also regularly engaged by other lawyers to provide professional services to their clients.
SORÈL LEINBURD PRACTICE AREAS INCLUDE:
Consulting Agreements
Commercial Financing
Corporate Financing
Distribution Agreements
Franchising
Incorporations
Lease Law
Licensing Agreements
Software Development
Technology Agreements
Trademarks




SORÈL LEINBURD, LLB
barrister & solicitor
Bell Alliance, Lawyers & Notaries Public
Suite 201 - 1367 West Broadway
Vancouver, BC
V6H 4A7
Phone 604 873-8723


Also see more about this corporate business tech lawyer at https://leinburd.com
---
BRUCE REDEKOP, JD

Bruce practices business law and has worked with clients on thousands of matters in most legal aspects of their businesses for more than 30 years. From business inception or acquisition, to sale or succession, Bruce has the range and depth of experience to assist clients in practical and effective solutions to realize their business and legal objectives.

Some of the areas that Bruce can assist with include:

Business organizations and reorganizations
Business or property sales and acquisitions
Finance
Trade-marks and intellectual property
Contracts
Lease matters
Shareholder agreements
Employment Law
Commercial disputes
Business and property succession

Bruce's clientele is comprised of entrepreneurs, independent business owners and professionals.





BRUCE REDEKOP
Bell Alliance
Suite 201 - 1367 West Broadway,
Vancouver, B.C. V6H 4A7

Tel: 604 873 8723
Toll Free: 1.888.577.9904 bellalliance.ca/ our-people/bruce-redekop/





FERHAD SEAN AMIRI, JD
Fluent in Dari, Farsi خدمات به زبان فارسی, Pashto, Urdu & Hindi

Licensed to practice in BC and Ontario.

His practice areas are: Family Law, Real Estate, Wills & Estates, Corporate Law, Employment Law, Immigration & Personal Injury

We are located inside Metropolis at Metrotown Mall across from the Super Store checkouts.

Our mailing address is:
Suite 1141 - 4700 Kingsway
Burnaby, British Columbia
Canada, V5H 4M1.

To book an appointment and or for further inquiry please contact us:
Phone: 604. 434. 5100.

Website Profile: MetroLaw.ca
JEFFREY S. LOWE,
B.Comm. LL.B.
Jeffrey has practised Immigration and Business law in Vancouver, BC since 1983. He holds degrees in both Law and Commerce from the U.B.C. and is considered an innovator and strategist in the convergence of Business, Technology and the Law. Jeffrey is the Chief Inspirational Officer of Lowe & Company, and has taught Immigration Law, Practice Management and Legal Ethics to lawyers, Immigration consultants, and Professional audiences across Canada since 1990.
Jeffrey helps business people come to Canada to invest, work, and immigrate, using Federal and/or Provincial Nominee Programs. He also advises HR Managers and Employers on Foreign Worker strategies, whether for short term Construction Projects or long term employees.
商业移民
加拿大欢迎商业移民。商业移民带来的投资资本、商业知识、国际联系及所创造的工作机会为加拿大经济带来极大的贡献。我们可以协助您在加拿大创业,并为您办理移民申请手续。
商业法
在加拿大创建企业需要一连串不同的法律程序。最基本的有:建立公司、购买公司;草拟合作或股东协议书,招聘员工以及租用办公室或营业设施。刘国雄律师事务所精通商业法和移民法,能帮助您顺利办理以上及其他手续。
JEFFREY LOWE,
Barrister & Solicitor
Lowe and Company
Suite 720
999 West Broadway
Vancouver, BC
V5Z 1K5 Phone: 604.875.9338

Email: jlowe @canadavisalaw.com

Website in English: CanadaVisaLaw.com



ANGELA SO
蘇子馨
BA, JD (Ottawa)

Fluent in English, Mandarin & Cantonese Chinese

英 语 · 中 文 · 廣 東 話

"Angela is an associate with Boughton Law's securities law and corporate law practice groups. Her practice is focused on securities, public and private mergers and acquisitions, and corporate transactions.

Angela has experience relating to a variety of transactions including private placements, reverse takeovers, mergers and acquisitions, exchange listings, and debt and equity financing transactions.

Her practise areas include:
- Securities Law
- Business - Corporate Law



Representative Transactions:

Avalon Works Corp. acquisition of New Brunswick Elmtree Gold Project and non-brokered Concurrent Financing of over $5 million and Listing on the TSX Venture Exchange

Thesis Gold Inc. acquisition of Ranch Gold Project in British Columbia and $6 million brokered Concurrent Financing

Counsel for a CSE listing involving a cross border re-domiciling transaction, concurrent non-offering prospectus and subscription receipt financing for a mining issuer [quote fr. boughtonlaw.com/ people/ angela-so profile 2022.02.09]


Read her article: British Columbia Provincial Nominee Program: Express Entry B.C. Skilled Worker May 27, 2020 | News/Press, COVID, skilled worker


With its generally 'open' immigration policies and potentially untapped markets, Canada may increasingly look like an attractive place to relocate or start a business. Canada's immigration policies are broadly understood to be more welcoming than those south of the border, but to know what this really means for businesses looking to expand their search for employees to international candidates, it is important to consider existing options for Canadian work permits and pathways to permanent residence. ... (more at) boughtonlaw.com /2020/05/ british-columbia-provincial-nominee-program-express-entry-b-c-skilled-worker

卑诗省省级提名计划: 快速入门卑詩省技工
因为加拿大的开放的移民法律和快速的市场发展,许多公司会需要很多专业的技术 人才和管理人员。他们会对任何国家的专业人士都很感兴趣,同时鉴于加拿大的开 放的移民政策要比美国的更加宽松,所以作为专业人士申请移民到加拿大的机会更 高。

作为加拿大本地公司和准备在加拿大建立公司的企业,如果准备邀请国际高技术人 员,就要了解加拿大工作准许证和永久居民步伐。

卑诗省省级提名计划("BC PNP") *** 这个计划是卑诗省政府对他们认为符合资格的人士,向联邦政府提名使之可以优先 和快速的得到审核是否可以获得批准工作准证和永久居民。其中包括准备想长期住 在卑诗省和有工作经验,在工作类别("NOC")专业级别 A,O, 或 B 就可以考虑被

优先提名。在 BC PNP
有许多类别,其中包括:快速入门卑诗省技工。 这个计划是一个快速度方法来申请永久居民。政府在审核永久居民文件时,申请人

可以同时申请工作准证。 卑诗省政府在找有大学或绩效经验的高技术人士。工作经验是包括专业,管理,技
术工作。适合 BC PNP 的人士要注意以下:

[for rest of article in Chinese 中文版 click boughtonlaw.com/ ... /2020/06/ BC-express-entry-BC-PNP-Chinese-Translated-Simplified.pdf

ANGELA SO,
Barrister & Solicitor
BOUGHTON LAW CORP.
700 - 595 Burrard St.
Vancouver BC
Canada
Phone: 604-687-6789
Web profile: www.boughtonlaw .com/ people/ lawyers/ angela-so/

HARVEY MELLER - B.Sc. U.Man., LLB, UBC
Extended studies diploma, Fine and Performing , SFU
Barrister & Solicitor
Mr. Meller's practice focuses on providing general corporate commercial advice with a specialization in entertainment law. Mr. Meller's key areas of specialization include:
Business Purchase & Sale
Corporate Financing
Entertainment Law
Guidance to Arts Organizations
Incorporations
Shareholder Agreements
Harvey's practice focuses primarily on providing general commercial advice for businesses in all industries including the provision of advice in the entertainment field and for arts organizations. Particular practice areas include, the sale and purchase of businesses, commercial leasing, the preparation and drafting of shareholder agreements, and general corporate matters relating to incorporation, amalgamation, financing and revisions to the structure of the corporation. As an entertainment lawyer, Harvey has provided advice regarding film financing, errors and omissions insurance, contracts for services and general matters relating to intellectual property.

Before practicing law, Harvey was a prominent local modern dance choreographer and was the co-artistic director of a successful modern dance company for a ten year period. His undergraduate specialization was in math and computer science. Harvey's unique experience as an artist, mathematician, business operator and business partner helps him to provide unique, thoughtful and creative solutions to meet his client's various needs and objectives.

EDUCATION

University of Manitoba, Winnipeg, Manitoba, BSc - 1979
University of British Columbia, Vancouver, British Columbia LLB - 1983
Simor Fraser University, Burnaby, British Columbia, Extended studies diploma in the Fine and Performing Arts - 1986
Harvey Meller Law Corporation
in association with
Klein Lawyers LLP
1385 W 8th Ave #400,
Vancouver, BC V6H 3V9, Canada
Phone: (604) 874 7171
Web profile: www.callkleinlawyers.com /lawyers-staff/harvey-meller/
---
Alexandra Celine Wong
LLB LLM (Singapore), MBA (Concordia)
Licensed to Practice Law in BC, Canada and New York State, USA
Bar admissions: Canada (BC & Ontario) · United States (New York) · Singapore
ALEXANDRA WONG's Legal practice areas include:
Corporate / Commercial Law
Mergers & Acquisitions
International Investment & Transactions
International Structure & Finance
Technology Law
Business Outsourcing, Insourcing, Offshoring, Nearshoring
Business Succession Planning
Commercial, Construction and Engineering Litigation
Professional Practice Issues and Disputes

A business lawyer with international experience in Asia and North America with a focus on international business, corporate/commercial, finance and engineering/technology law.

Alexandra's corporate and commercial practice focuses on companies entering or doing business in U.S. and Canada. Alexandra's experience includes formation of legal entities, shareholders, partnership and alliance agreements, mergers, sales and acquisitions of businesses, procurement, distribution, outsourcing and service agreements, financing, commercial leasing, corporate restructuring transactions.

Alexandra's engineering/technology practice includes engineering and construction agreements, software development agreements, technology reselling, transfer and licensing agreements, internet hosting and e-commerce agreements, distribution and representative agreements, confidentiality and non-competition agreements, employment and consulting agreements.

Alexandra aims to deliver innovative and commercial astute legal advice, with a service level that is accessible, prompt, effective and at a reasonable cost.

In the 1990s, Alexandra worked on both transactional and litigation aspects of business, corporate and commercial law in Singapore with Joseph Hoo Morris & Kumar, a long time general practice firm in Singapore. She also served as legal counsel to the shipyard division of SembCorp Industries Ltd, a publicly listed Singapore conglomerate trading on the Singapore Stock Exchange. Aside from her legal practice, Alexandra has worked with individuals and companies on investments and market development/expansion in U.S. and Canada.

Alexandra is also an Attorney-at-law in the State of New York and is associated with the firm of Rosensteel Law in New York City, practicing international, business and technology law.

Barrister & Solicitor, B.C. Canada
Barrister & Solicitor, Ontario, Canada
Attorney-at-Law, State of New York, USA
National University of Singapore law school law.nus.edu.sg where she obtained both her Bachelor (1994) and Masters (1996) in Law in international business and corporate finance
Concordia University business school in Montreal, Canada where she graduated with an MBA (2004 Masters in Business Administration) in finance, business valuations and organizational and strategic consulting.
Aside from her legal practice, Alexandra has consulted with investors and businesses in real estate, solution-provision, distribution and tourism industries.
Alexandra Wong - WONG and ASSOCIATES
Suite 202,
Peninsula Business Centre
15388 - 24th Avenue,
Surrey BC, V4A 2J2
Telephone: 604-628-2317
E-mail: A. Wong
Linkedin Profile: https://ca.linkedin.com/ in/alexandra-wong-909a143
see also New York Attorney-at-law Profile for Alexandra at www.RosensteelLaw.com
Attorneys


ROSENSTEEL LAW www.rosensteellaw.com

"... Legal Services for the High-Tech, High-Paced, Global Marketplace"

Rosensteel Law is a full-service law firm. Through an organized team of attorneys and professionals, and a well established network of correspondent law firms overseas, the firm provides world-wide legal counseling.
[in other words] .... a full-service law firm specializing in servicing technology oriented companies and individuals.

Rosensteel Law LLC practices in the following areas of law:
- Technology Law,
- Computer Law,
- Intellectual Property Law,
- General Corporate Law,
- Business Law,
- Tax Law,
- International Law,
- Real Estate,
- Commercial Arbitration, Commercial Litigation,
- Mergers and Acquisitions,
- Funding and Banking Transactions,
- Emerging Technologies .

The firm advises clients in North America and worldwide, including Europe, Asia and South America." [authorized quote fr. website/associate 2019.04.10 caw, 2010.09.09, 2009.08.13 , 2005.07.01 ]

ROSENSTEEL LAW
World Financial Center
Brookfield Place
200 Vesey Street, 24th Floor
New York, NY 10281
USA
Tel: (646) 952-8773

Internet: https://www.rosensteellaw.com/overview.php





L.K. LARRY WONG,
B.Sc. J.D.

"Larry is an Associate Counsel working in Boughton's Securities Group.

He helps public and private companies strategize, coordinate and plan international corporate transactions.

Larry advises his clients on private securities offerings, initial public offerings, regulatory requirements under Canada and US federal securities statutes and business succession strategies through buy-sell arrangements and shareholders' agreements.

With an international background and fluency in Mandarin, Larry's practice reaches across borders to the United States, Europe and Asia where he provides his clients with counsel on acquisitions, mergers, and reverse takeovers.

As cross-border business facilitator, Larry helps new businesses establish in Canada in areas such as consulting, information technology and manufacturing. " [quote 2021.10.15 - from Larry's profile at boughtonlaw.com/ people/ larry-yen/]

Practice areas:
- Business
- Immigration ( boughtonlaw.com/ practice-area/ immigration/)
- Securities

Industries that Larry is involved with include:
- Technology ( boughtonlaw.com/ industry/ technology/), and
- Mining & Energy

CONTACT INFO:
Larry Yen
Boughton Law
Suite 700 - 595 Burrard Street
P.O. Box 49290
Vancouver, BC
Canada V7X 1S8
Telephone: 604 605 8335
Email: lyen@boughtonlaw.com

See also Article(s):
boughtonlaw.com/ 2021/11/ boughton-law-completes-going-public-transaction-for-torr-metals-inc-tsxv-torr/ Boughton Law completes going public transaction for Torr Metals Inc. (TSXV: TORR) Nov 29, 2021 - Sean P. O'Neill*, L.K. Larry Yen*, Alexander Tatti

"Immigration To Canada: Overview Of British Columbian Pathways" Jul 10, 2020 - Bruce J. Harwood*, The Honourable Wally Oppal, Q.C.*, Angela So 蘇子馨, L.K. Larry Yen*
Consumer / Commercial / Contract Class Actions:
A class action allows consumers and small businesses to band together, hire a highly qualified class action lawyer and prosecute [read more at https://www.brucelemer.com/ class-actions/ consumer-contract-class-actions/]
Vancouver class action lawyer Bruce Lemer has been plaintiff counsel in several significant class actions, including the largest products liability class action in Canadian history, the 1986-1990 Hepatitis C class action [for more info see https://www.brucelemer.com/ class-actions/ product-liability-class-actions/]. He has successfully represented plaintiffs in consumer class actions against:

investment advisers / stock brokers over wrongfully taken commissions foreign exchange commissions
and in individual actions for stock broker negligence and investment advisor negligence in making unsuitable investments.
Bruce Lemer has the specialized knowledge, experience and resources necessary to prevail over a large corporation. Learn more about him by clicking here. [for more info go to https://www.brucelemer.com/ class-actions/ consumer-contract-class-actions/]
Bruce has appeared in the British Columbia Supreme Court and Court of Appeal, courts in Alberta and Ontario and the Supreme Court of Canada.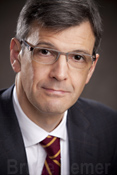 BRUCE LEMER
Phone: 778-383-7277
Fax: 778-383-7278
Lemer & Company
Litigation Counsel
210-900 Howe St.
Vancouver BC
Canada V6Z 2M4
Website: https://www.brucelemer.com

Send Bruce a note using the firm's convenient online from (https://www.brucelemer.com/lemer-and-company/contact-us and "we'll call you back as soon as we can". Home and hospital meetings are available. Get in touch with us right away by calling 604-642-6363.
Felicty Scheitzer,
LLB LLM

Felicity was called to the British Columbia Bar in 1996. Felicity has a broad legal experience but has specialized in litigation of medical malpractice claims, pharmacy errors
and class actions since joining Lemer & Company. Prior to joining Lemer & Co.'s litigation practice in 2007, Felicity practiced corporate commercial law and intellectual property law.
Felicity also has experience in advertising law and consumer protection law and has worked in the Enforcement Division of the British Columbia Securities Commission. Felicity was called to the Bar is South Africa in 1990 where she practiced. Prior to coming to Canada, Felicity obtained a Master's Degree in Law from King's College, University of London. (quoted bio fr. https://www.brucelemer.com
---
ELLIS BUSINESS LAWYERS
"We solve disputes"
MELDON ELLIS - BA, JD, Attorney, Barrister & Solicitor and Mediator
Business Disputes
Shareholder, Tax, Construction
Ellis Business Lawyers has experience in resolving business disputes, corporate shareholder disputes, construction disputes and tax & estate litigation matters.
Class Actions
Settle Common Legal Issues!
A class action is a lawsuit that is filed by a representative plaintiff on behalf a group or class of plaintiffs that have a common legal issue to be determined by the court.
Collections Law
Canadian & US Collections!
Ellis Business Lawyers provides a full range of commercial and retail and consumer debt collection services for both domestic and international business clients.
Corporate Law
& Commercial Services & Advice!
Corporate commercial services in the areas of: Incorporation, Buying & Selling, Commercial Leases, Almalgamations and Commercial Contracts.
Entertainment Law
Film, TV & Literary Publishing
Ellis Business Lawyers represent parties in many aspects of entertainment law, particularly film, television and literary publishing. Call us at 604-239-3344.
Mediation Services
Commercial Disputes
Meldon Ellis is a trained mediator and he conducts mediation of commercial disputes and he represents acts as counsel for parties involved in mediations.
Tax Litigation
Defend Tax Payers
Ellis Business Lawyers has experience in tax litigation cases on behalf of taxpayers against the Minister of Finance. We also defended tax payers in actions by CRA.
CONTACT US
We Resolve Disputes
Ellis Business Lawyers offer a full range of commercial, retail and consumer debt collection services for both domestic and international business clients.
Ellis Business Lawyers
Suite 400 - 1681 Chestnut Street,
Vancouver, BC, V6J 4M6,

phone: 604-688-7374
email: info@ellislawyers.com
website: ellislawyers.com
---


Aikay Vincent Oduoza
LL.B. (hons), BL (hons) Ontario & B.C. , LL.M., PLD (Harvard Business School)
Member Burnaby Board of Trade
Languages fluent in: English & Igbo

"I am the founder of Vincent Mark Law Office and prior to establishing and leading this firm, I had over 25 years combined legal and business experience. I also served in different capacities in banks and other entities including roles as General Counsel and Vice-President Regional Head of Business Development." (see Linked in profile at https://ca.linkedin.com/in/aikayo)

At Vincent Mark Law Office, we have global experience with regard to Corporate & Commercial Law which includes the following areas of practice:

Formation of Corporations
Corporate Risk Management
Venture Capital
Amalgamations & Combinations
Mergers & Acquisitions
Business Start-ups
Taxation
Joint Ventures
Corporate Governance
Organizational Complaints
Anti-Corruption/Money Laundering
Takeovers
Franchises
Liquidations
Boardroom Codes of Conduct
Employment Law
Organizational Behaviours
Intellectual Properties
Financial Institutions & Negotiable Instruments
Bankruptcies

Commercial Real Estate
In this area, we strive to work with landlords, businesses, companies, commercial entities and property developers towards achieving their goals in the highly complicated area of commercial real estate. When you engage our office for legal representation even in the most sophisticated commercial real estate transactions, you can rest assured that our lawyers will provide you with competent and workable legal advice, and solutions that ultimately lead to the desired result for you as our esteemed client.

Vincent Mark Law Corp
Southbourne Centre
#205-6125 Sussex Avenue
Burnaby, BC V5H 4G1
Canada
Phone: 1-778-379-9353
Email messages: https://vincentmarklaw.ca/ contact-us
---
ANDREA RASMUSSEN B.F.A. (Windsor On.), LL.B. (UBC)

the corporate and commercial counsel at Wilson and Rasmussen LLP and an experienced solicitor ... Her "business law" practice involves representation of many large, well-established firms, as well as new companies in and around the Province of BC. Andrea and her trusted and experienced assistant, Amalia, would be pleased to assist with your incorporation, commercial lending, leasing, or business sale/purchase transactions.

Areas of Practice:

Company Law (including Incorporations: Provincial, Federal and Extraprovincial, Sole Proprietorships, Partnerships, Shareholder Agreements)
Contract Law (including Co-ownership Agreements and Joint Venture Agreements)
Commercial Lending and Borrowing (preparation and advice on loans and security documentation for the Lender and Borrower registered in the Land Title and Personal Property Security Registries of B.C.)
Employer / Employee Issues (negotiations, contract review, drafting and advice, Wrongful Dismissal issues and Employment Standards law)
Commercial Leases (review, advice and drafting)
Buying and Selling Businesses (Assets or Shares in Companies)
Wills and Estates (including drafting and advice on Wills, Powers of Attorney, Representation Agreements, Living Wills, Probate and Estate Administration)
Residential Real Estate (Buying, Selling, Mortgaging)

ANDREA RASMUSSEN, barrister & solicitor Wilson Rasmussen LLP
Suite 300
Guildford Landmark Building,
15127 - 100th Avenue
Surrey BC, V3R 0N9
Phone: 604-583-7917 (#41)
Email:
Website: www.wilsonrasmussen.com/ team-wr/ andrea-rasmussen
PERPINDER SINGH PATROLA,
B.A., LL.B.
Business Lawyer
"...Perpinder has counseled on a broad spectrum of matters from:

· incorporations,
· complex mergers and acquisitions,
· public offerings, and
· private placements
· to international licensing agreements and
· multinational trade-mark applications.
He has advised private and public companies, large enterprises and start-ups, and Canadian and foreign companies.
Prior to starting Patrola Law, Perpinder practiced with two of Canada's largest corporate law firms, on Bay Street (Toronto) and in Vancouver. He was called to the Ontario Bar in 2006 and to the British Columbia Bar in 2007." [quote fr. website 2019.03.27]
Perpinder and associates handle a range of services including:
Business
Incorporations
IP & Trademarks
Employment Law
Dental Law
Blockchain Law
Wills & Estates
Real Estate
Immigration
Securities
Perpinder Singh Patrola
Patrola Law Corporation
5577 153A
Suite #207
Surrey, BC V3S 5K7
Phone: (778) 565-4700
Website: patrolalaw.com
Vancouver office
Patrola Law Corporation
HSBC Building
885 West Georgia Street,
Suite 1500
Vancouver, BC V6C 3E8
---
SABA Z. NAQVI, BA JD,
Business-Immigration Lawyer
Saba is the Leader of Immigration Services for BDO's National team. Saba, a lawyer licensed both in the Province of British Columbia and the State of California is uniquely qualified to provide immigration law expertise on both Canadian and US immigration matters.
Saba's professional experience includes over 15 years of building successful immigration practices at two highly regarded Vancouver law firms.
Saba regularly represents corporate and individual clients on a variety of business and employment-based immigration matters including:
applications for temporary work permits under international trade agreements such as the Canada-United States-Mexico Agreement (formerly
"NAFTA"),
Global Talent Stream applications,
intracompany transferees,
and investor visas.
When her clients are ready to transition to permanent residence, Saba guides them through the intricacies of provincial nominee programs, various streams of Express Entry, and other immigrant categories.
Saba also works with clients on spousal sponsorships, citizenship matters and inadmissibility issues, including nonimmigrant waivers to the US.
Saba's clients rely on her solution-oriented, professional approach and optimistic work ethic to assist them in navigating and engaging in strategic planning to pre-empt complex Canadian and US immigration issues before they arise.
Saba's clients span across an array of industries including IT, visual effects, gaming, natural resources, energy, infrastructure, entertainment and financial services.
Saba has previously served as Chair of the Canada Chapter of the American Immigration Lawyers Association. She authors the Immigration Chapter in the Annual Review of Law & Practice published by the Continuing Legal Education Society of British Columbia and is a frequent presenter on immigration topics.
Saba is based out of the Vancouver office of BDO Law LLP.
SABA Z. NAQVI, JD
Director, Immigration Services
BDO Canada LLP - Vancouver
Unit 1100 Royal Centre
1055 West Georgia Street,
P.O.Box 11101
Vancouver, BC V6E 3P3
Phone: (604) 688-5421
Email: snaqvi@bdolaw.ca
Web profile: https://www.bdo.ca/ en-ca/ our-people/saba-naqvi-1/
---
JENIFER A. CHILCOTT,
LLB (McGill), LLM (Cornell), Certificate in Negotiation, Harvard Law School/MIT (1998), Corporate & Commercial Law, Privacy Law & Intellectual Property
"Jenifer Chilcott is a commercial solicitor with extensive experience gained as both in-house and external counsel for some of the world's foremost high technology companies.
Jenifer has particular expertise in the negotiation and drafting of agreements relating to the protection and commercialization of technology, including licenses, distribution agreements, contracts for professional services, and development agreements." (quote from www.farris.com 2012-11-29)
Jenifer is a technology lawyer with extensive international experience gained as in-house counsel for some of the world's foremost high technology companies. Jenifer has particular expertise in the negotiation and drafting of agreements relating to the licensing, sale and protection of intellectual property.
Through her many years of working as in-house counsel for technology companies of all sizes, Jenifer is able to provide her clients with valuable insight into industry best practices relating to the organization of their businesses and the protection of their intellectual property. Jenifer regularly assists technology companies in creating standard agreements and establishing procedures for managing contracts.
Jenifer also spent a number of years living and practicing law in Asia and the South Pacific, and is able to assist clients who wish to expand their business in those regions.
Jenifer A. Chilcott,,
- Jenifer practices in Victoria BC, at the Victoria offices of FARRIS - serving clients in the Capital Region District's growing technology sector, Metro Vancouver and throughout the Pacific Rim.
Jenifer A. Chilcott,
Counsel
FARRIS
3rd Floor – 1005 Langley Street
Victoria, BC
Canada V8W 1V7
Contact Telephone: 250 382 1100

Web: http://www.farris.com/ people /jenifer-a.-chilcott
---
SMALL CLAIMS DEBTS
Small Claims - Court Services - B.C. Ministry of Justice
For Example: If your claim is for $35,000 or less you should sue in Small Claims Court.
METRO VANCOUVER
B.C.
EMPLOYMENT,
LABOUR,
WORKPLACE
LAWYERS
ROSE KEITH, KC , workplace lawyer and mediator, has over 25 years "... extensive experience advising both employers and employees on employment related matters including:
· wrongful dismissal,
· constructive dismissal and
· human rights.
Her practice has included:
· work place investigations &
· development of comprehensive work place policies including creation and implementation of bullying and harassment policies and procedures."
Rose Keith, Associate Counsel
Harper Grey LLP
3200 - 650 West Georgia Street
Vancouver, British Columbia, V6B 4P7
Canada
Tel: 604 895 2911
Email: rkeith@harpergrey.com
Go to her webprofile at https://www.harpergrey.com/ lawyer/ rose-keith
See some of Rose Keith, QC articles
---
Reference news/magazine articles on Canada employment/labour/workplace law
No area of law more affected by COVID-19 than employment ... [interview of Howard Levitt, by Aidan Macnam for CANADIAN LAWYER, published 13 May 2020] https://www.canadianlawyer mag. com/practice-areas/labour-and-employment/no-area-of-law-more-affected-by-covid-19-than-employment-law-says-lawyer/329592
"Howard Levitt, an employment lawyer, radio host, weekly National Post columnist and senior partner at Levitt LLP www.levittllp.com, says no area has been affected more than labour and employment law."
"More than half the country, right now, has had their work terms-of-employment changed," ... he says. ..."
LEVITT LLP, Employment and Labour Law "represents clients in Toronto and across Canada" LevittLLB.com
COMMERCIAL LAW - BUSINESS LAW LAWYERS SERVICES IN VICTORIA, B.C.
An introduction to range of services lawyers offer commercial-business-corporate clients

PATRICK EDWARD BION
Business-Commercial Services Lawyer
B.A. (UVIC - 1970), LL.B. (UBC - 1973)
Patrick is one of the three founding principals of McConnan Bion O'Connor & Peterson and has practised with the firm since 1975.

Patrick has an exclusively solicitor practice and concentrates in the areas of:

Patrick also has many small business clients and he advises those clients in all aspects of their legal needs. He also practises in the areas of wills, estates, trusts and estate planning.

PATRICK BION,
McConnan Bion O'Connor & Peterson Law Corporation
Suite # 420 - 880 Douglas Street,
Victoria, B.C. Canada V8W 2B7
Phone: 250-385-1383
Toll free: 1-888-385-1383
Email Pat Bion: pbion@mcbop.com
Web Site: http://www.mcbop.com/patrick-e-bion down town Victoria location near Court House
Web Site: https://www.mcbop.com/our-practice-areas/business-law/
Map to office

880 Douglas St. Victoria, B.C.
---
Intellectual Property & Technology Law Commercial-Business Lawyers in Victoria, BC
Hutchison Oss-Cech Marlatt
Understanding Intellectual Property and Technology Law: https://www.hom-law.com/ practices/ intellectual-property-and-technology-law/
---
LORENZO OSS-CECH,
BSC LLB


Lorenzo is a skilled litigator who is fluent in Italian, Spanish and has a good working knowledge of French.
Lorenzo has extensive knowledge and experience in the following areas of law related to commercial-business law including:
Lorenzo is very involved in volunteering. He is active in the Access to Justice pro-bono clinics, which offer free legal advice to people unable to afford it. He was a board member of the YM-YWCA of Greater Victoria for 6 years, for 2 of which he was President YMCA/YWCA of Vancouver Island.
Lorenzo is an active board member and legal counsel for The David Foster Foundation.
Lorenzo G. Oss-Cech
Barristers & Solicitor
Hutchison Oss-Cech Marlatt
#1 - 505 Fisgard St.
Victoria, B.C. Canada V8W 1R3
Phone: (250) 360-2500
Toll Free: 1-866-887-4878

Email: lgo@hom-law.com
Website: www.hom-law.com/lawyers/lorenzo-g-oss-cech/
Map to office: Victoria location
---